Picnic: how to organize, what to bring and where to
Photo: Getty Images
In addition to fun, picnics have become a great place to meet friends and family, as well as providing pleasant moments outdoors. In run time and stress, nothing better than letting the technology side, enjoy nature and spend a quality time with loved ones.
It has become trend picnic to celebrate special occasions. Whether for birthdays, bridal shower or baby shower, engagement celebration, or just a reason to get together with friends on a sunny afternoon, the choice of a picnic is gaining more followers.
To Luciane Rosa, owner of Picnic Chic, a company that organizes picnics in the parks of Rio de Janeiro, any occasion is always a great choice to be celebrated with picnics. "The idea is that you can have a relaxed celebration, different and we can receive the energies that contact with nature," says the businesswoman.
Some examples of outdoor events, quotes romantic picnics, grooms test, vow renewal, night picnics, praianos, corporate, baby showers, children's lingerie showers, hen nights, in addition to adults and children, be they thematic or not.
How to organize a picnic?
Photo: Playback / Giovanna Borgh
To organize a picnic a few things must be observed, as the theme, the venue, the food and drink to be consumed, the utensils and how to accommodate your guests. The choice of the site must be made before the decision on food and drink.
Also read: 12 options to have fun with the kids during the holidays
Most cities have public parks where it is possible the realization of your event. It is worth contacting the town hall of your city to check this availability. Another important point is whether the chosen terrain is flat, which greatly facilitate the composition of the table or arrangement of elements on the towel.
After the location to be decided, it is important to check the weather conditions not to have surprises at the event. Time is another factor that must be taken into consideration. A good time would be after the 15 hours, when the sun is not so strong and the light will remain for a few more hours. As it also depends on the season, keep an eye on this aspect.
What items to bring?
Luciane suggests the following as necessary: ​​towel chess disposable cutlery (no glass), box or thermal bag, trash bag to collect the waste at the end, gel alcohol, organza bags with Carnation to surprising ants, repellent insects, sunscreen and pads to provide better comfort. Depending on the event, table and stools complement the look. If desired, a stereo can make the climate even more cozy.
Food and drinks for your picnic
Photo: Playback / I Love You Today
To Luciane, in general baked snacks are the best options, we have to consider that we do not have structures to heat snacks. Being free is necessary to take some precautions with storage, it is interesting to opt for light snacks and fruit.
The amount of food depends on the number of guests. The ideal is to have at least two choices of drinks and three savory options. Check out some ideas that apart from what foods and drinks lead to all kinds of picnics:
Read also: 8 activities to do during the holidays
Picnic for children: natural and refreshing juices like orange, lemon and pineapple. If there suqueiras, add ice cubes to help conserve them. We can not forget the mineral water. Chopped fruit such as apple and pear, bananas and grapes. Give preference for baked goods like meatballs, cheese rolls and hot dog roast.
Vegan picnic: the naturas juices and mineral water remain perfect choice for the picnic. As food suggestions, potato chips, chopsticks vegetables (carrots, celery and asparagus), quiche of vegetables, assorted fruits and nuts mix are a great choice.
Picnic lactose: juices, water, coconut water, various fruits, snacks free of lactose, jelly sandwiches with fruit and fruit cake.
Picnic adults: with the possibility of including alcoholic drinks and cocktails, mineral water still figure as the main element among the drinks. A table of cold can be a good option. Savory baked goods, muffins and cupcakes help satisfy hunger.
Romantic Picnic: juices, water and champagne or wine help create the climate. Mini sandwiches, fruits like strawberry and grape, cakes, cupcakes and muffins make up the scene. Vale add flowers to complement the decor.
Beachy picnic: the idea is to enjoy nature, why not have a picnic on the beach? mineral water, coconut water and juices help cool. Savory baked goods, mini sandwiches, refreshing fruits like watermelon, cantaloupe and pineapple, complement the menu.
birthday picnic: great for family reunions, the non-alcoholic juices and drinks accompany the water to cool off. The sweets can not stand aside. Savory baked goods, cupcakes and cake, preferably without cream filling, guarantee the meal.
Picnic engagement: occasion ideal for a more intimate and informal party, celebrate their engagement with a picnic in the middle of nature is a great option. To drink, juices served in suqueiras, mineral water and coconut water to please the most varied tastes. On the menu can not miss mini sandwiches, savory baked goods, cupcakes, muffins and a beautiful fruit cake ..
Inspirations picnic
Still have doubts? Enjoy the pictures below and be inspired to organize your picnic, regardless of the occasion. Enjoy!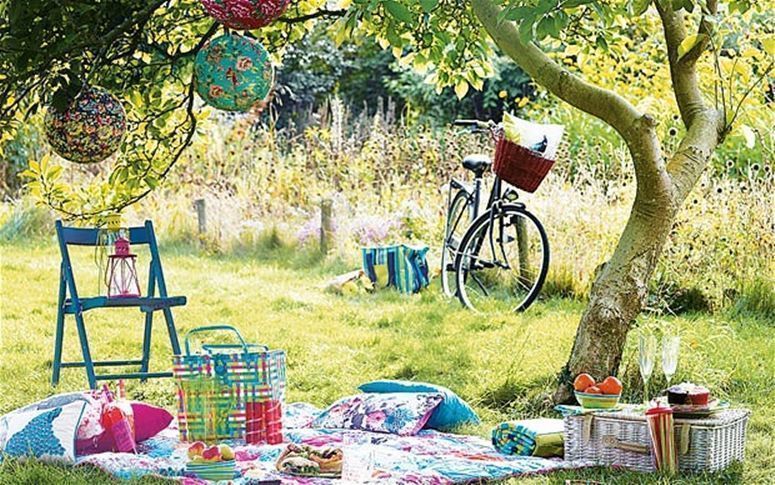 Photo: Playback / A Full House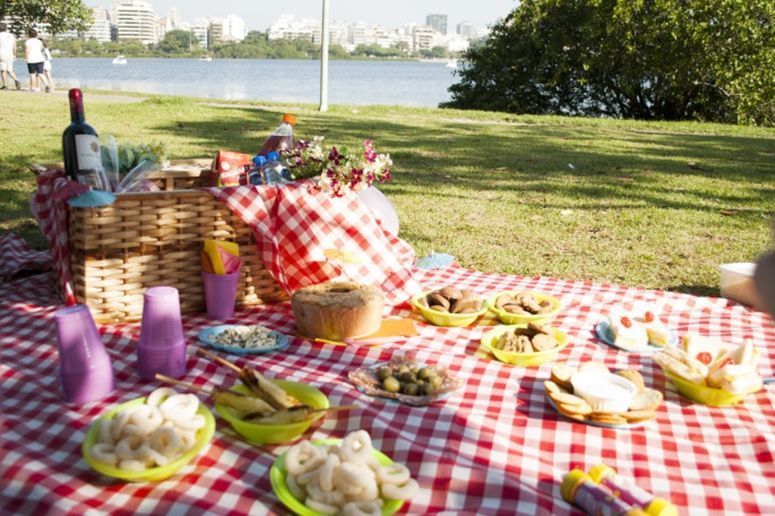 Photo: Playback / Gabbie Fadel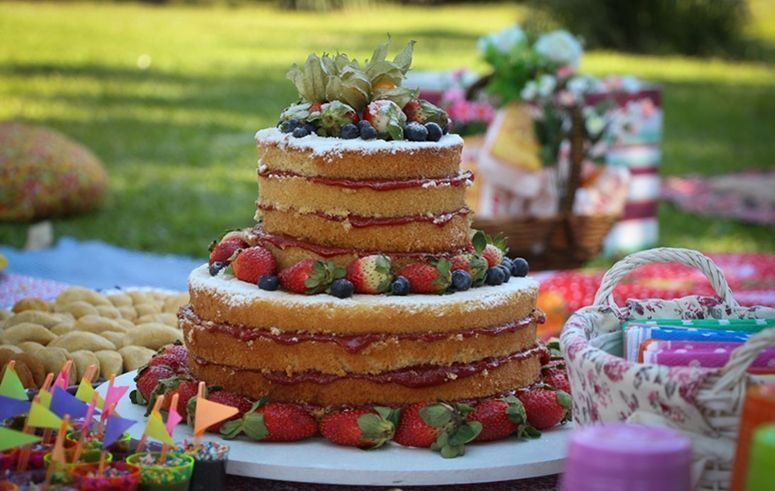 Photo: Playback / Coffee To Travel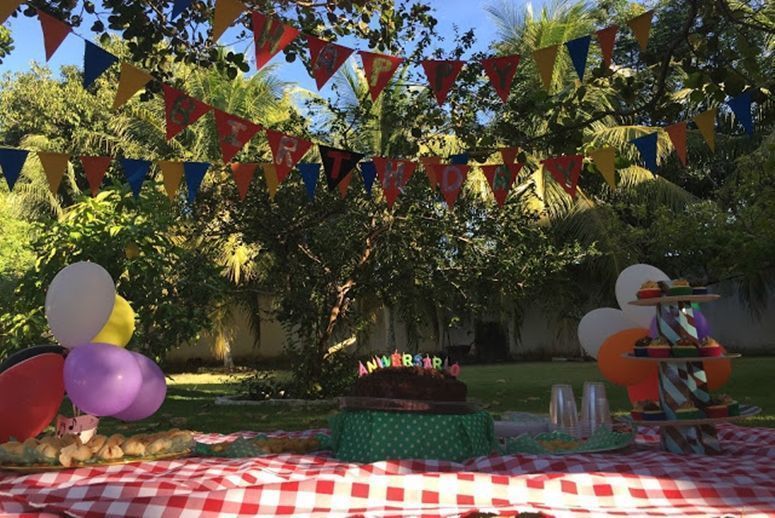 Photo: Playback / Cupcake Reader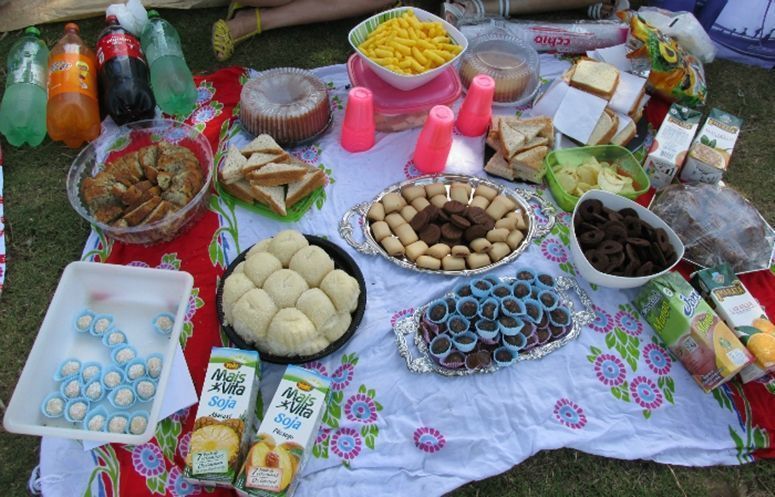 Photo: Playback / Female My Universe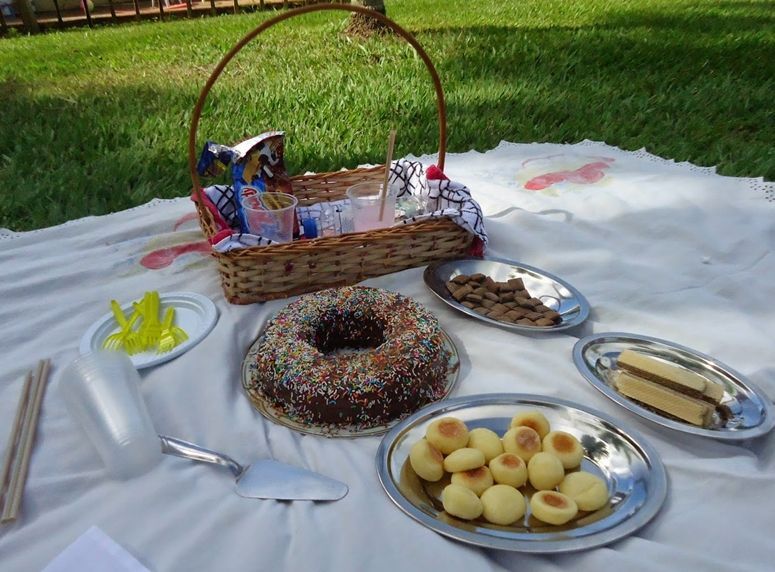 Photo: Playback / Blog First Date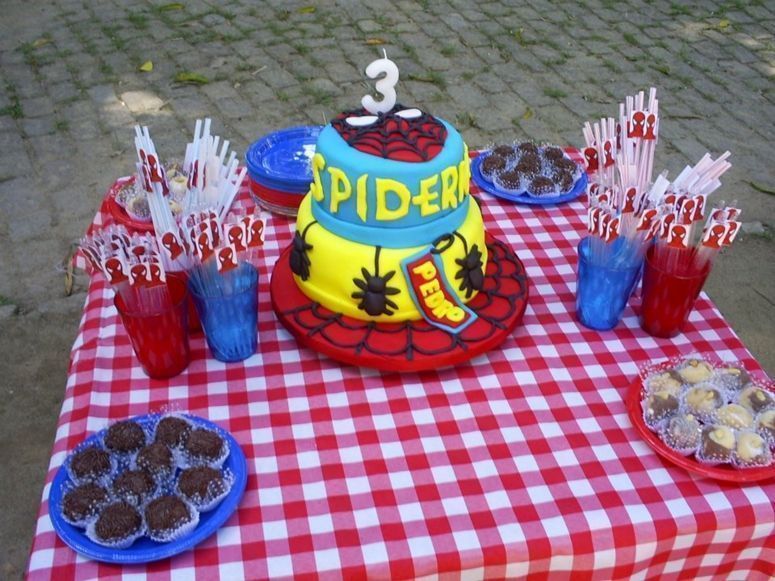 Photo: Playback / Atelier Sort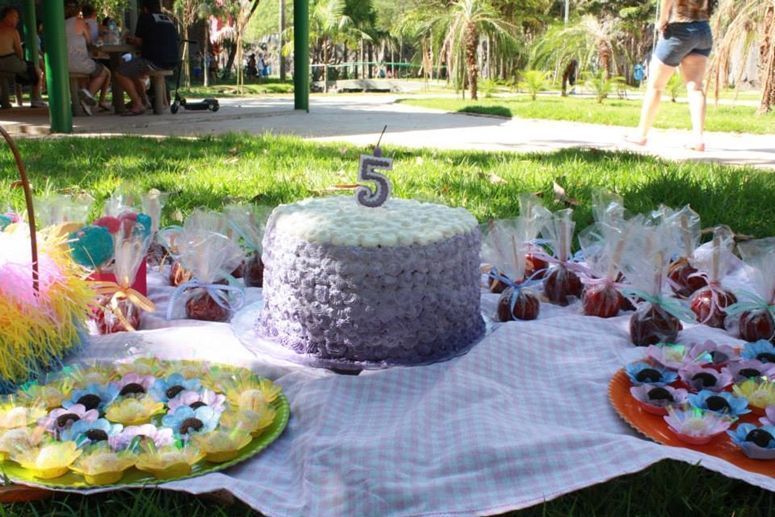 Photo: Playback / map Kids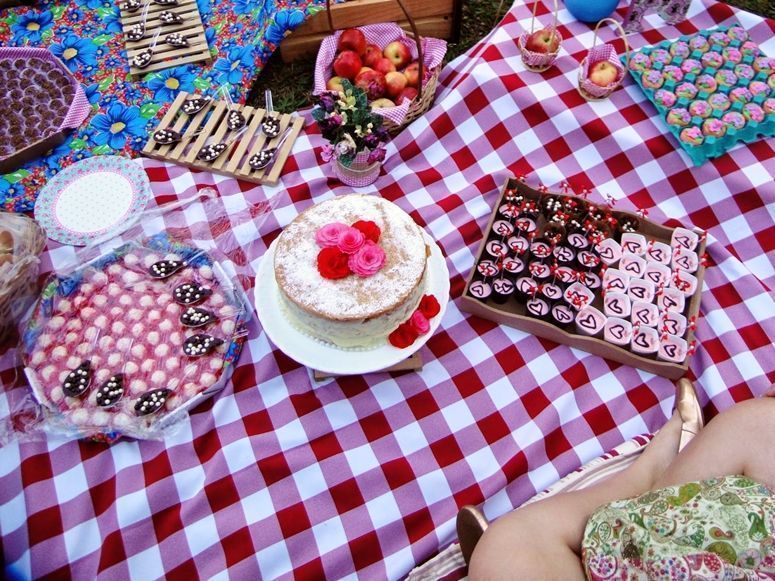 Photo: Playback / Blog Girl Dreams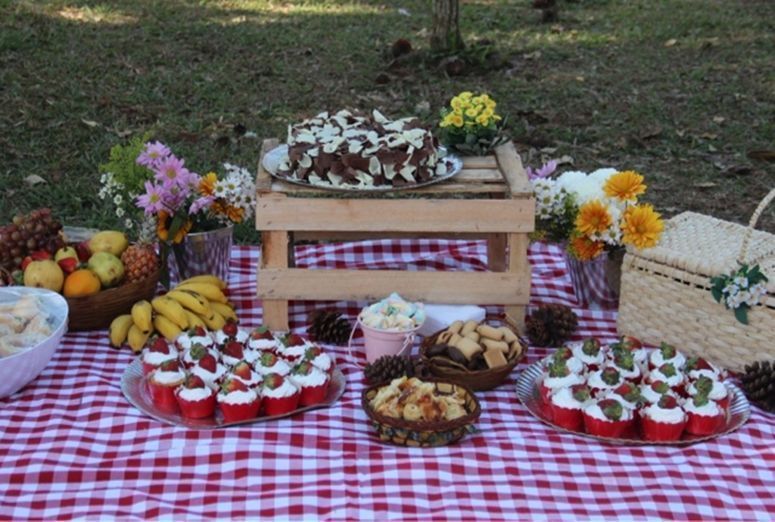 Photo: Playback / Blog Talita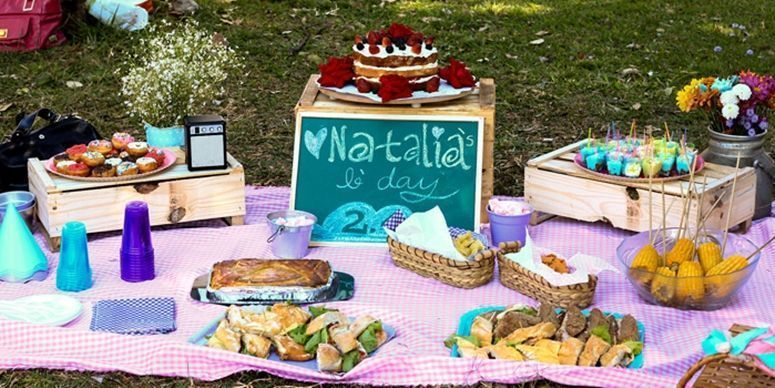 Photo: Playback / Chata Wellington Boot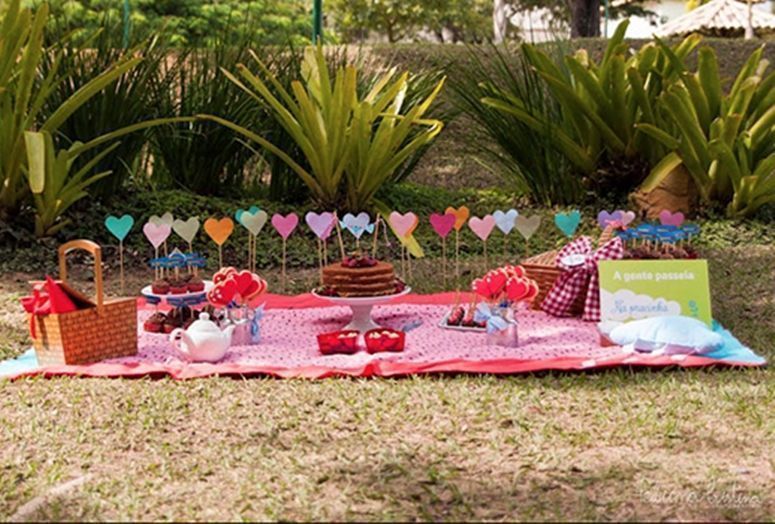 Photo: Playback / Dinoleta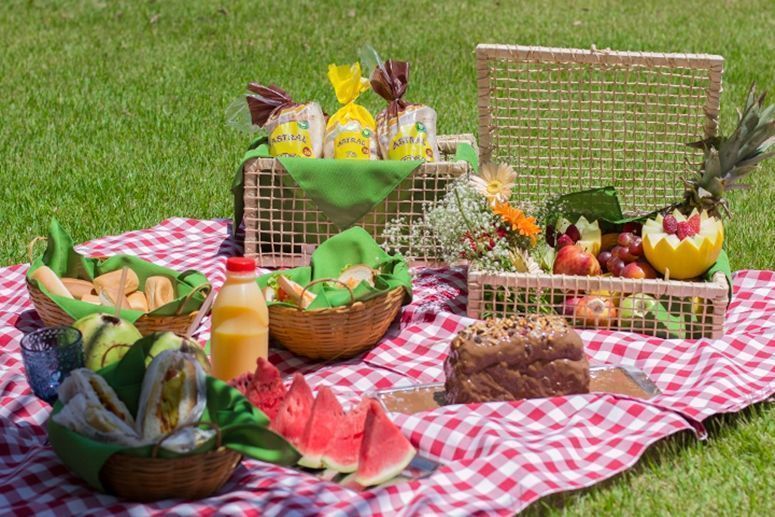 Photo: Playback / Let's Go Blog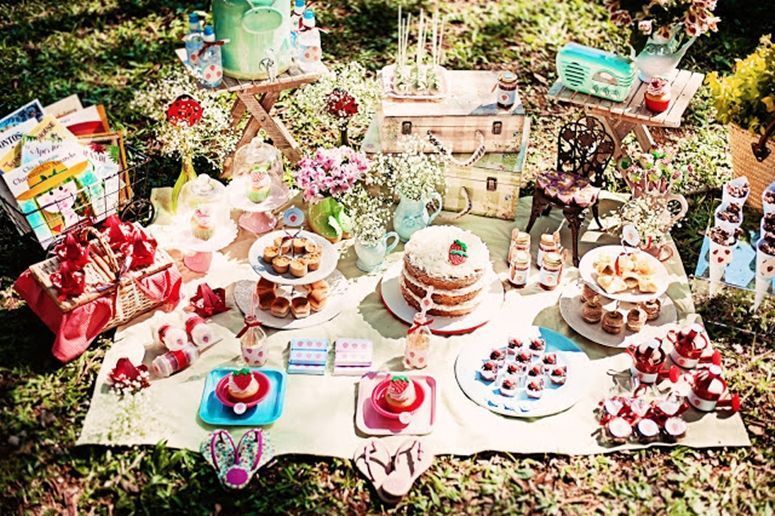 Photo: Playback / Sonia Colvara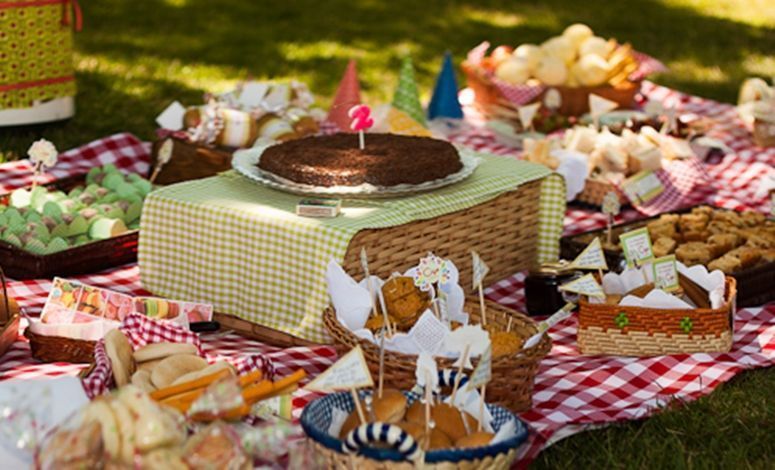 Photo: Playback / Fabiana Cristina
Remember that the best picnic is not your appearance, but take the time with people and enjoy the food and tasty drinks that you have prepared together. But to perfect the decor also gives an air even cooler to the event!
post-picnic care
Photo: Playback / Blog Math
"We must ensure the site while maintaining the cleaning and preservation of the environment. Garbage bags and alcohol gel are essential. Do not leave nothing on the ground, not least that straw, food scraps or transparent paper sweetie. It is important that we have environmental awareness. Another important detail: if on ice, we should not throw it in the grass, because it can come to burn it, "advises Luciane.
With these tips only decide the date and call loved ones to enjoy an afternoon of fellowship and outdoor meals.